And the rest of us are extremely happy too about the future addition to the family. My sweet sister-in-law, Leia, and her husband, Jonathan, are expecting their first born in November! WooHoo! This is such great news and we want to congratulate them on their upcoming journey into parenthood. They are a great, happy, sweet couple so we know they will have a great, amazing, happy child (or two-twins are a possibility). After all, that runs in the family, if I do say so myself.
Here is a picture of the happy parents-to-be. That is going to be one beautiful baby! Tony and I can't wait to be and Aunt and Uncle again.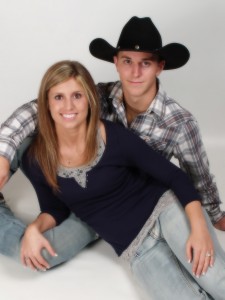 I also have more great news that I don't want anyone to think I forgot of but I need to get permission to post it first. It never hurts to ask first. So check back tomorrow for an update.