It's midnight on Sunday night, it must be time to update the web site.
I added a couple of new galleries tonight. The first one has some family pictures.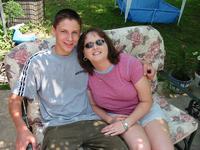 The other has pictures of Paige and me.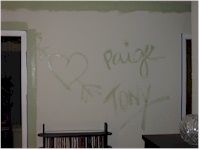 The family gallery is just pictures of Paige's family right now. We never remember to take the camera to any of my family's get-togethers.
Paige's parents stopped by last night with Pat, John, and Luke. We finally found the best way to keep Luke out of trouble while he's here. I think this made Max a little jealous though.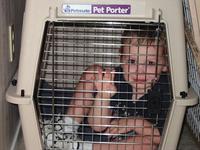 Tomorrow night I'll take some pictures of my new car and post them. For those of you who haven't seen it or heard about it alreay, it's a silver 2002 Honda Civic Coupe. If you remember our old silver Civic, it's almost just like that only brand new with a CD player and a 5-speed. So be sure and check back tomorrow for that.