We're slowly adjusting to our new way of life now that the baby's here. I know at one point I used to sleep for 8 hours or more at a time. Now it's more like 3-4 hours at a time, but that's OK. It's all worth it to know that I'm raising my son.
Updates are a little sparse around here right now. We still have tons of pictures to post, but somehow that doesn't seem very important anymore. Playing with Matthew is a lot more fun that looking at pictures of him on the screen.
Matthew wasn't my only Christmas present this year. Paige also got me an awsome acoustic / electric guitar. It's an Ibanez AEG10. Here's the official picture of it. I'll eventually post a picture of me playing it.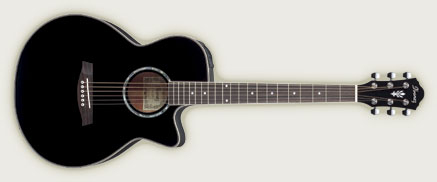 This, finally, brings up the reason for this post. Now that I have an acoustic guitar, I'm wanting to learn some of the classic acoustic guitar songs. I'm working on a list of my own, but I want to be sure and not miss anything. Here's what I have in mind so far:
Eagles – Hotel California
Kansas – Dust in the Wind
Animals – House of the Rising Sun
I consider those pretty much the holy trinity of classic acoustic guitar songs. After those, I have lots of other ideas.
Lots of Dave Matthews Band songs
Some Beatles songs
Some Eric Clapton (I love Bell Bottom Blues)
The songs from Nirvana unplugged
Some Pearl Jam songs (Elderly Woman…, Yellow Ledbetter, etc.)
A few Pink Floyd songs (Paige hates most of Pink Floyd)
Now it's your turn. I need some different stuff to play. Are there any good newer acoustic guitar songs? Let me know what I'm missing…