Today was a "wellness" day at work so I got a four day weekend for Labor Day. A perfect time to smoke some meat.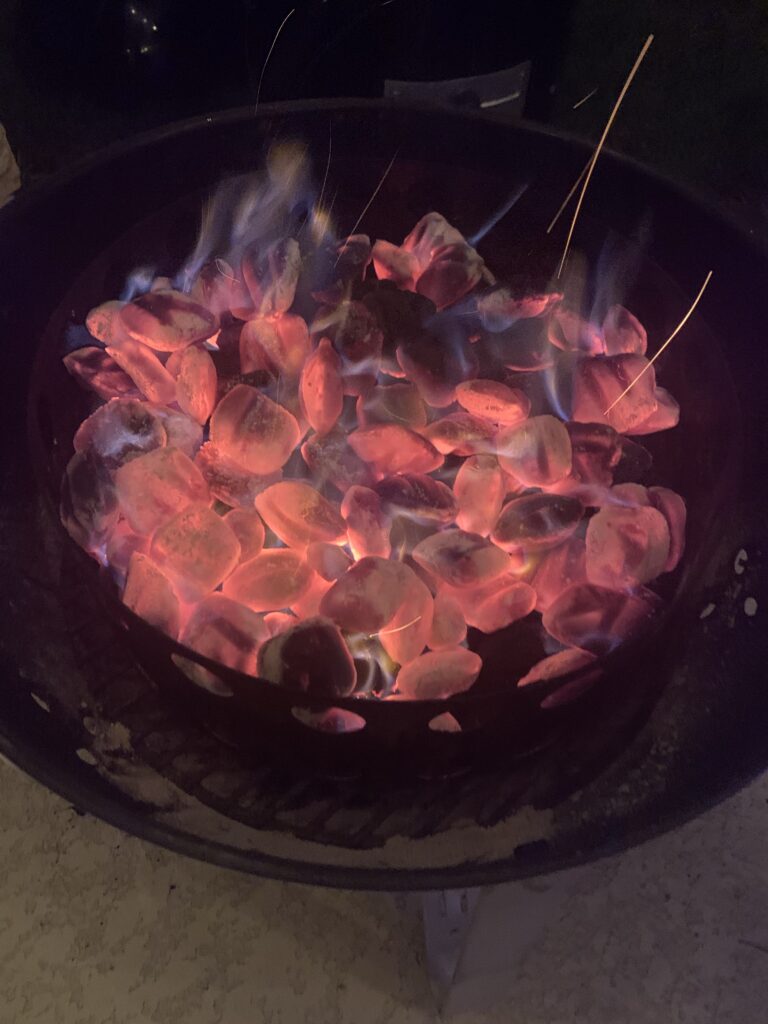 It was still dark when we got the charcoal lit. I added some mesquite to the fire and put 15 pounds of pork shoulder in the smoker.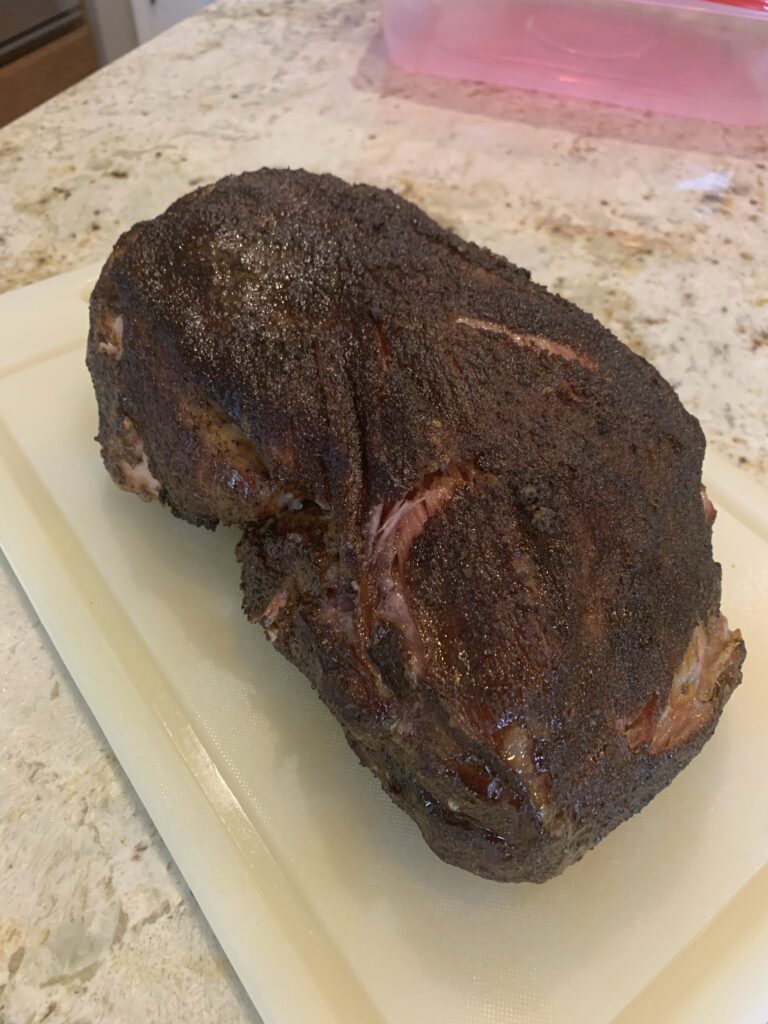 After ten hours at 250 degrees, we had two chunks of meat like this.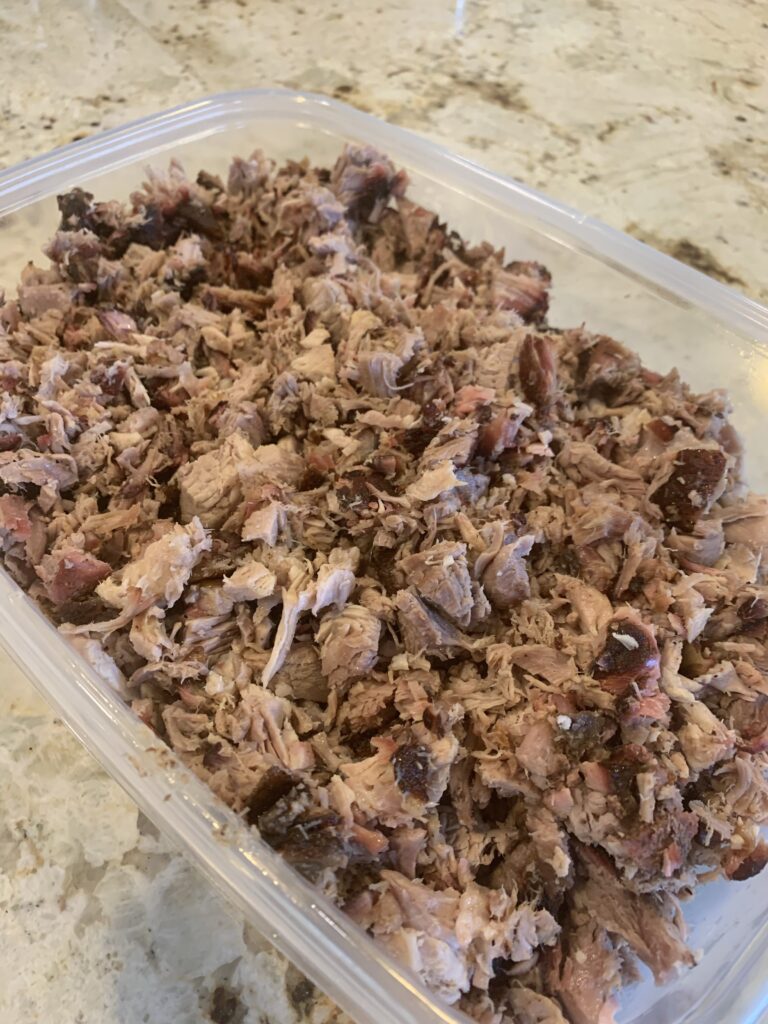 After a few minutes of shredding and chopping we had a feast.