Our fresh produce from a local co-op yesterday included Roma tomatoes, basil, and a couple heads of garlic. So obviously I thought pizza.
I got out the pizza stones and peels and mixed up a batch of dough. While the dough rose I got the rest of the ingredients ready.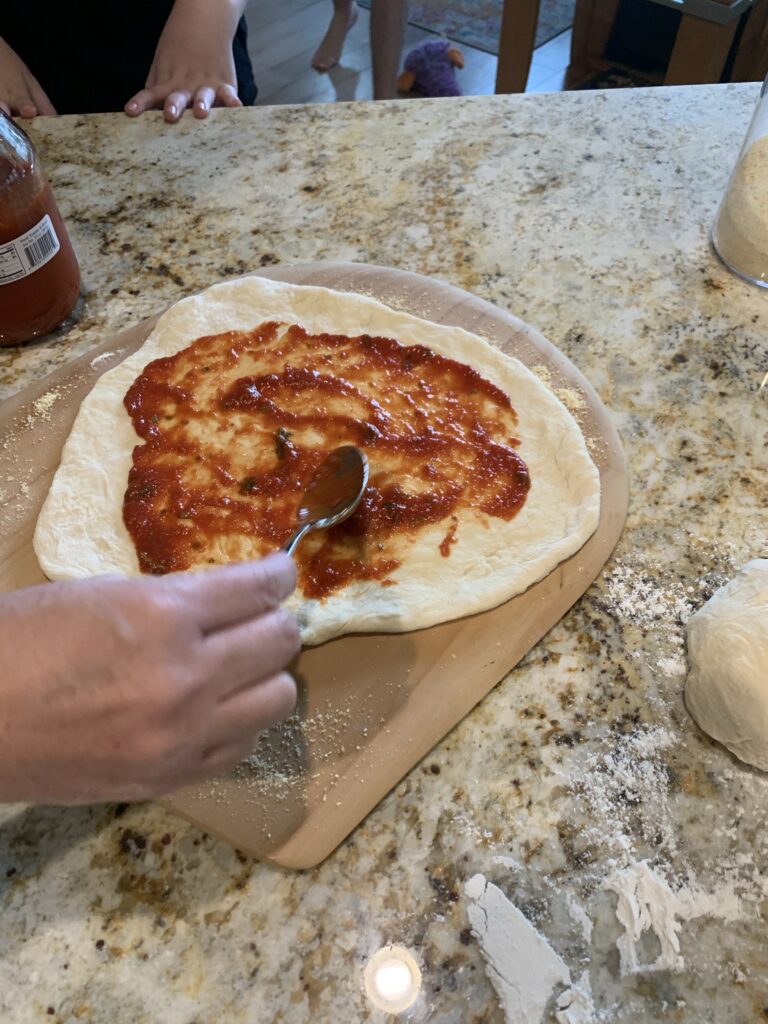 Not everything was from scratch. The sauce came out of a jar.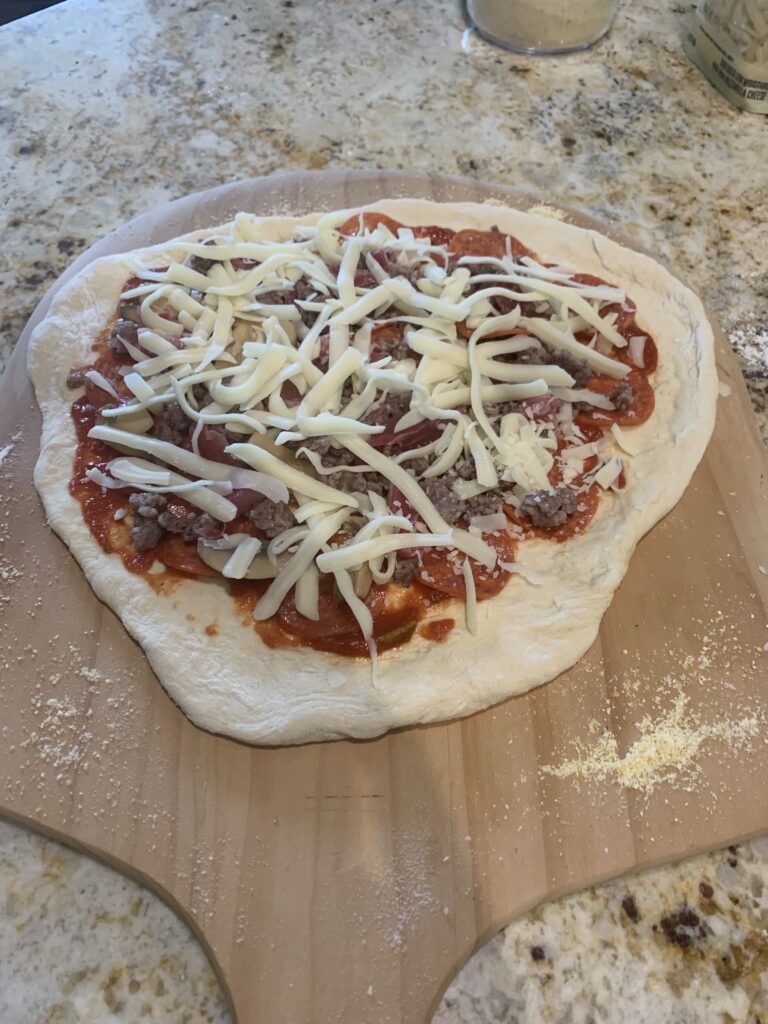 The kids' meat pizza, ready to go in the oven.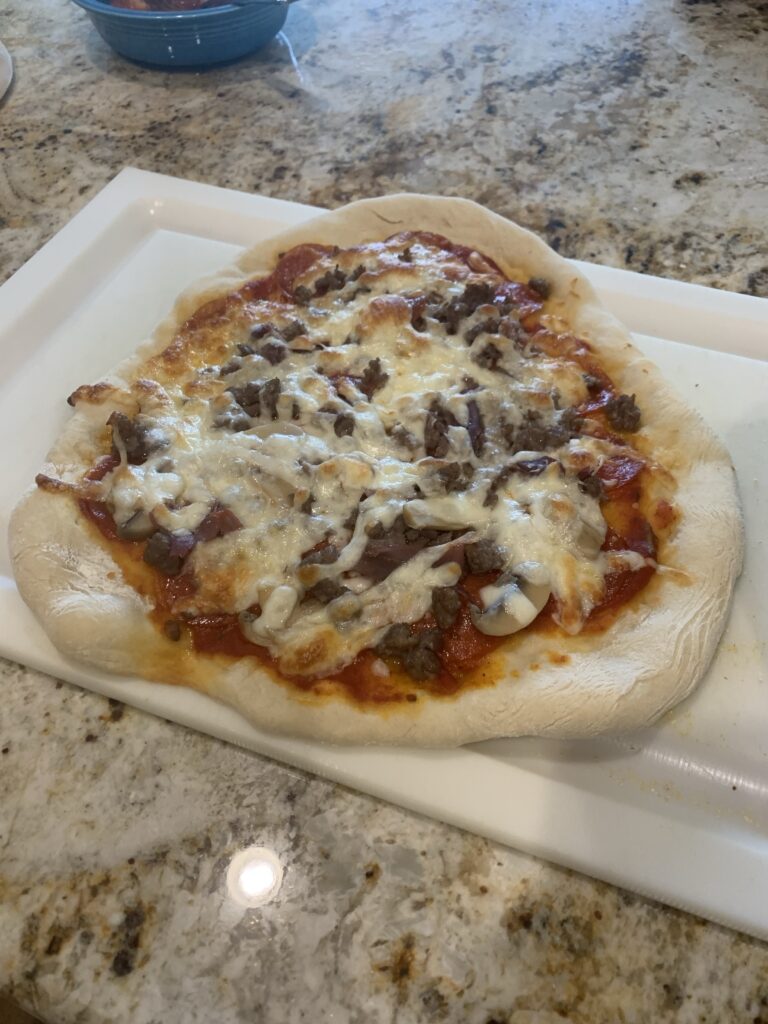 The finished product with pepperoni and Italian sausage.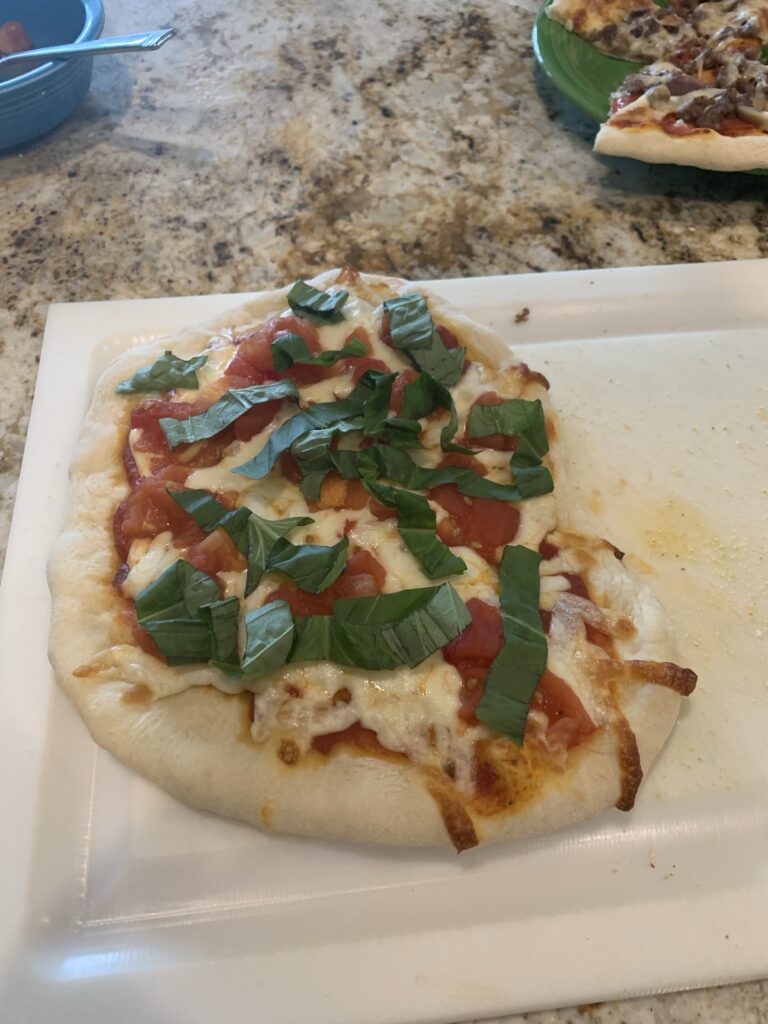 We also made Paige's favorite margarita.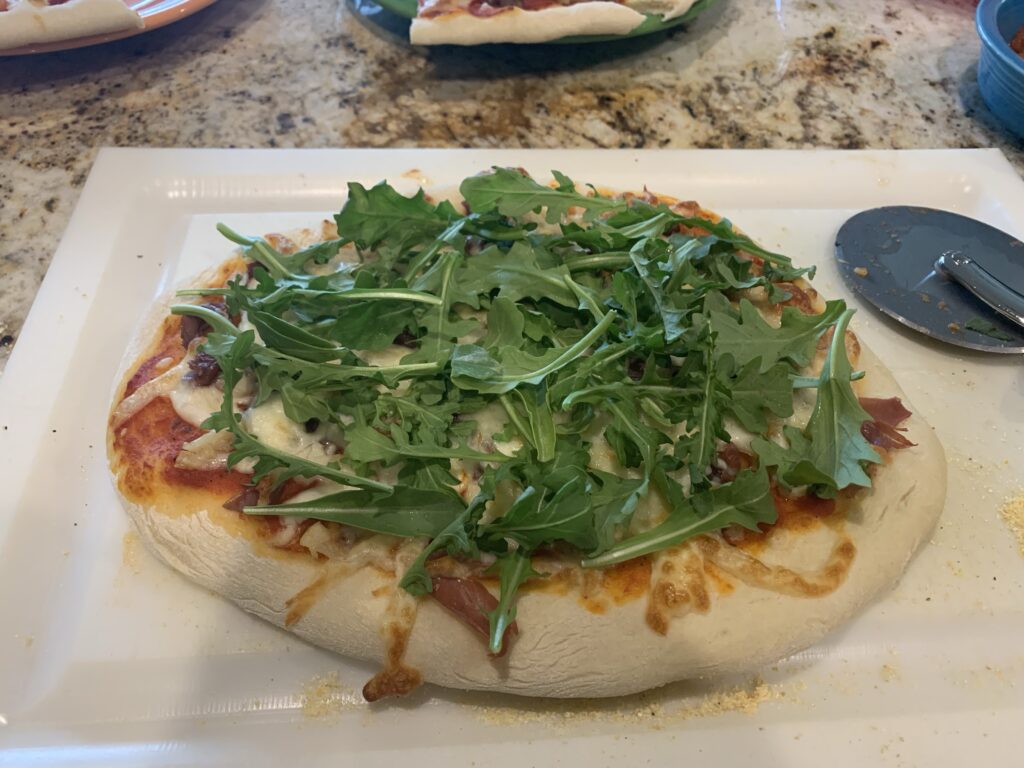 And my favorite, prosciutto with roasted garlic and arugula.